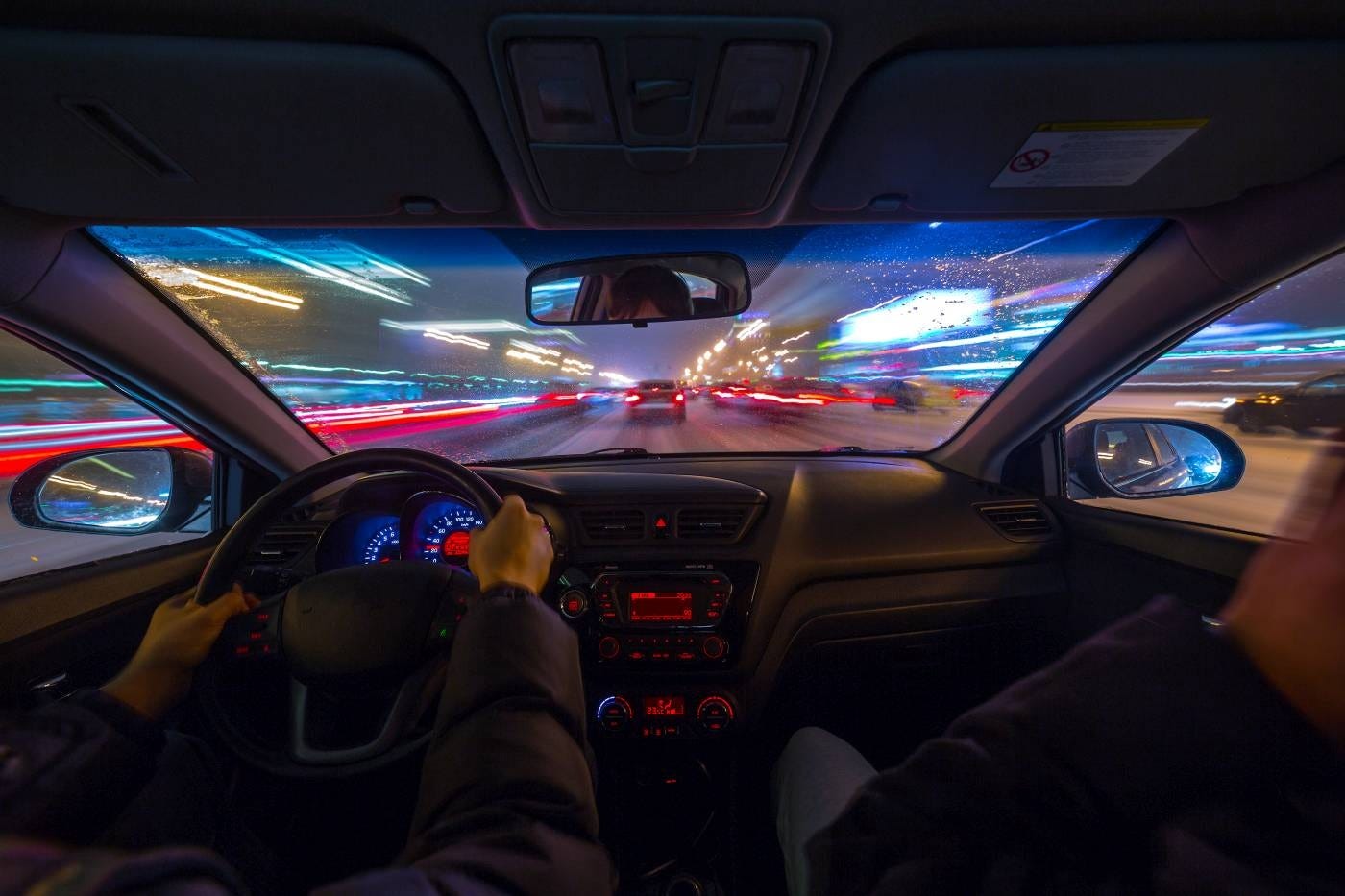 Image recognition for In-Cabin Monitoring
We contribute to safety & security in cars in the new mobility era by our Image recognition software. We aim " In-car sensing leading company " which supports realizing comfortable/safe space by grasping/predicting people's conditions in cars.
Software with proven track record for automotive mass production
Since 2013, we have been developing image recognition software for driver monitoring systems (DMS).
Since 2018, FaceU(R) for DMS has been adopted for mass-produced vehicles by major Tier1 manufacturers and auto parts manufacturers (4 car manufacturers and 9 models) in Japan and overseas.
Face recognition software for Driver monitoring
It detects human head position, face direction, eye gaze,degrees of eyelid openness, drowsiness and identifies individuals etc from IR / RGB camera images and can be used for DMS functions such as distraction, drowsy driving and driver authentication.
[Click hear for details]
Resource saving / compact & High performance
Combining the conventional statistical method with the newly developed DeepLearning high-speed inference engine, it achieves compactness and high performance.
No [ GPU / FPGA / NPU ] is required and it achieves real-time processing with reasonable CPUs (e.g. ARM Cortex A7 1.0GHz x1).


High robustness against the environmental conditions
Ensuring environmental resistance such as sunlight, backlight, LED reflection, glasses reflection and contrast fluctuations specific to the In-Cabin environment.
It also recognizes with high accuracy even when wearing accessories such as sunglasses and mask.
It contributes to the reduction of customer evaluation man-hours.


High robustness against high Yaw / Pitch
Effective detection range: Yaw : -90 to +90 degrees / Pitch : -40 to 70 degrees
Camera installation positions can be flexible and
it can be combined with various In-Cabin Equipments.
High robustness against poor image quality
It recognizes blurry images such as brightness, low resolution, blur, and noises with high accuracy.
It works with reasonable cameras and a small number of light sources, contributing to system cost reduction.
HEADQUATER
[R&D,Sales]
19th Floor, Twin21 MID Tower, 2-1-61, Shiromi, Chuo-ku, Osaka, Japan
KOREA
[Sales partner]
Panasonic Industrial Devices Sales Korea
TAIWAN
[Sales partner]
Panasonic Industrial Devices Sales Taiwan